Click Here for Baby Boy Photo Prop – Blues and White Pom Pom Blanket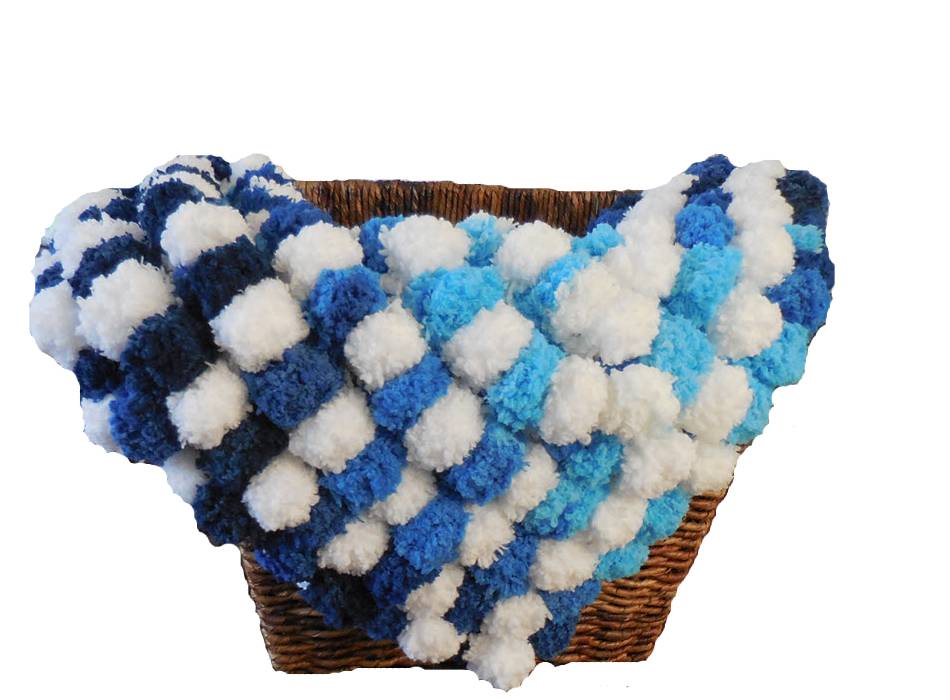 Soft as a cloud, Blues and White Pom Pom blanket or mat is a perfect photography prop for newborn baby's first photo shoot!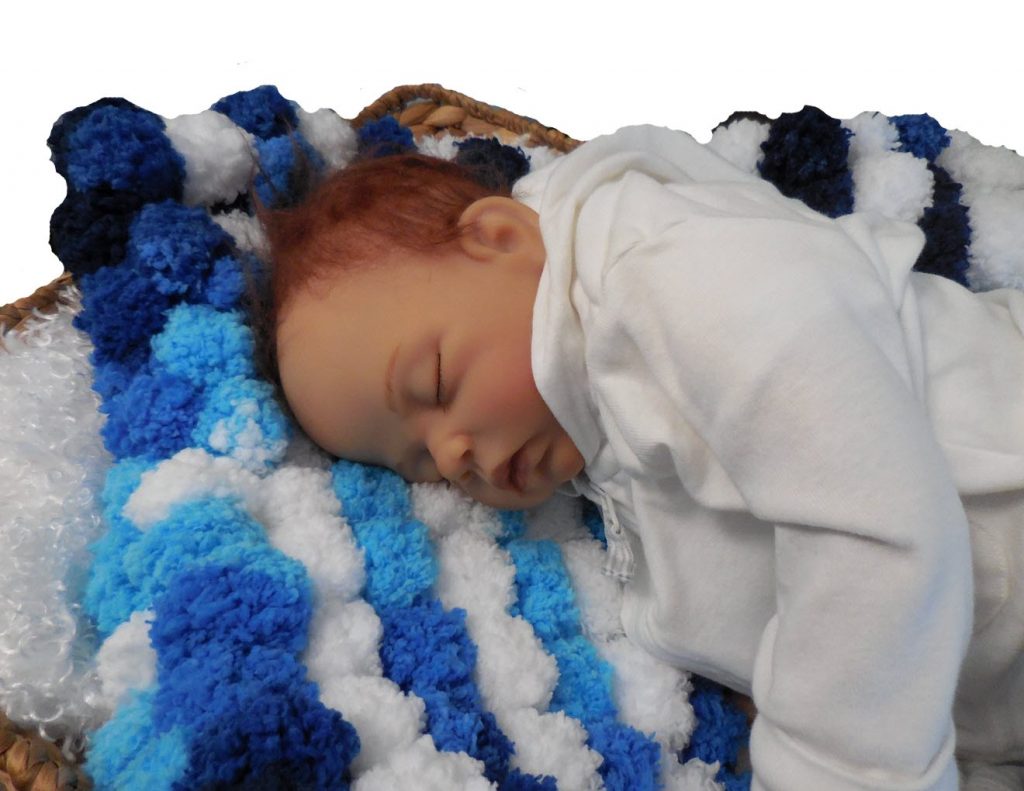 Each varigated blues and white pompom blanket / mat is unique because the different color blue pompoms are never in the same order.
There are lots of ways to use this PomPom Blanket/Mat! Simply lay baby on it, or add it to a basket with baby. Baby will be surrounded with soft puffy blues and white pom poms.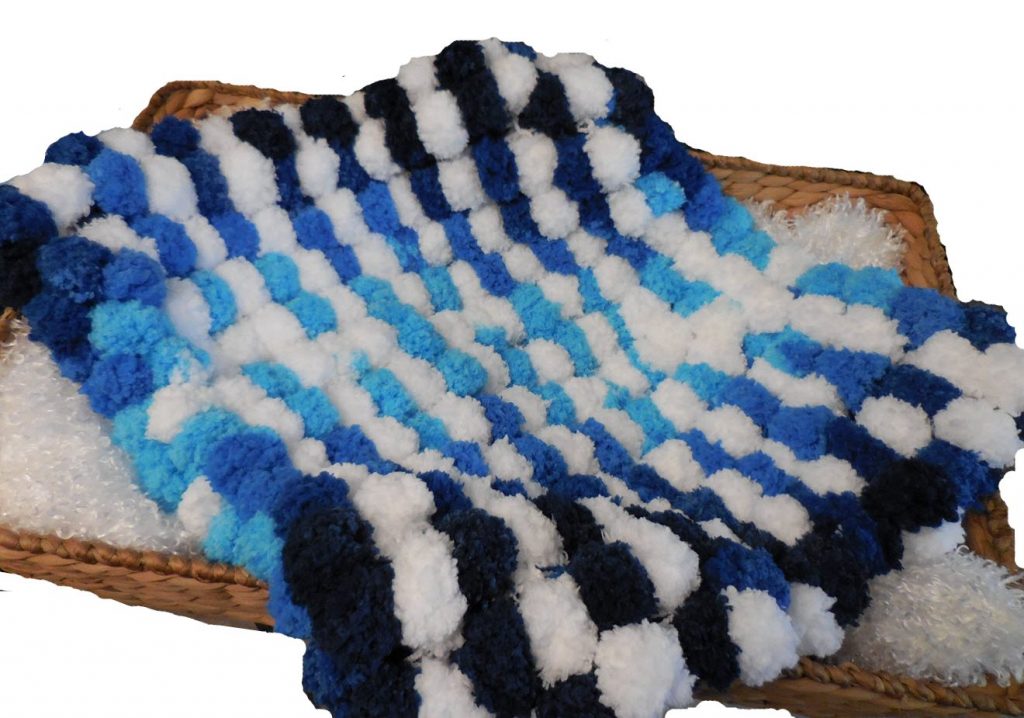 Click Here for Baby Boy Photo Prop – Blues and White Pom Pom Blanket