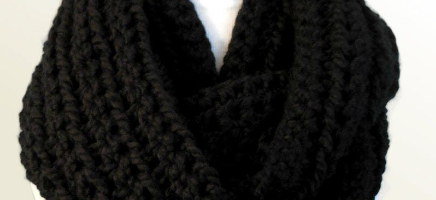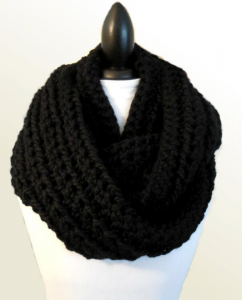 Oversized Infinity Scarf Cowl
Classic Black
Squishy Soft, Warm & Versatile
Inspired by Outlander Claire's
Huge Infinity Scarf Cowl, Wrap
★ Infiniti Scarf Cowl DESIGN:
This scarf's design is inspired by Outlander Claire's Huge Infinity Scarf Cowl, Wrap! It is handmade crochet in a loop in my Exclusive 2 Sisters Handmade Design of special loose crochet stitches that create a squishy softness.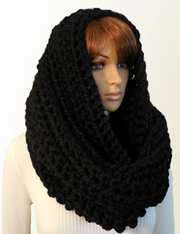 The scarf is very warm and soft. The stitch pattern creates a very soft pattern of ridges and valleys. It's perfect for festivals and fairs cool evenings.
There is a slight variation (about 1/2 inch) in the pattern of stitches where each row is joined together. I consider this area as the "back" which can be worn in the back of the neck and not seen.
The scarf is made with 5 ★ Lambs Wool Blend Yarn, 20% Lambs Wool and 80% Acrylic Yarn.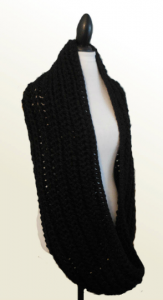 ★SIZE:
• LONG & WIDE : About 60 Inches Loop (circumference)
by 11 Inches Wide
The Long Wide Size is a great size for those who wish wear the scarf in a single loop AND have the option of looping it to make it a Fashion Statement – Chunky Cowl.
★ COLOR:
This Super Soft Oversized Infinity Scarf is in Classic Black
•★•★•★•
If you desire a different size, color or color combo you can create a custom order.
•★•★•★•

2Sisters Handmade Shop