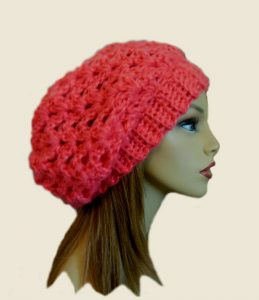 Click on the Slouchy Hat Image(s) for more Info …
We have added NEW Colors to our 100% Brushed Acrylic Slouchy Hat Beanies.
For All 2SistersHandmade Slouchy Beanie Hats for Sale CLICK HERE
I love this slouchy hat! It's the perfect size at approximately 20 inches circumference (hat band) with stretch, and 10 – 10.5 inches depth. It will fit most teens, men or women.
I don't usually wear hats, yet after getting a hat completed in this 2SistersHandmade design, I tried it on & love how comfortable it is!
What's great about this slouchy is you can wear it in any weather: Spring, Summer, Fall or Winter, and be comfortable.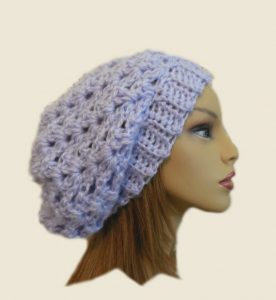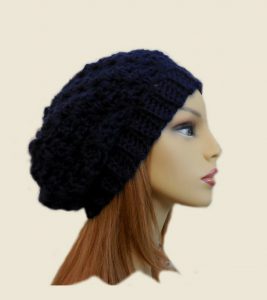 It is handmade crochet with slightly bulky yarn that is 100% brushed acrylic (vegan), in a fun bright blue color that will look wonderful with all your outfits.