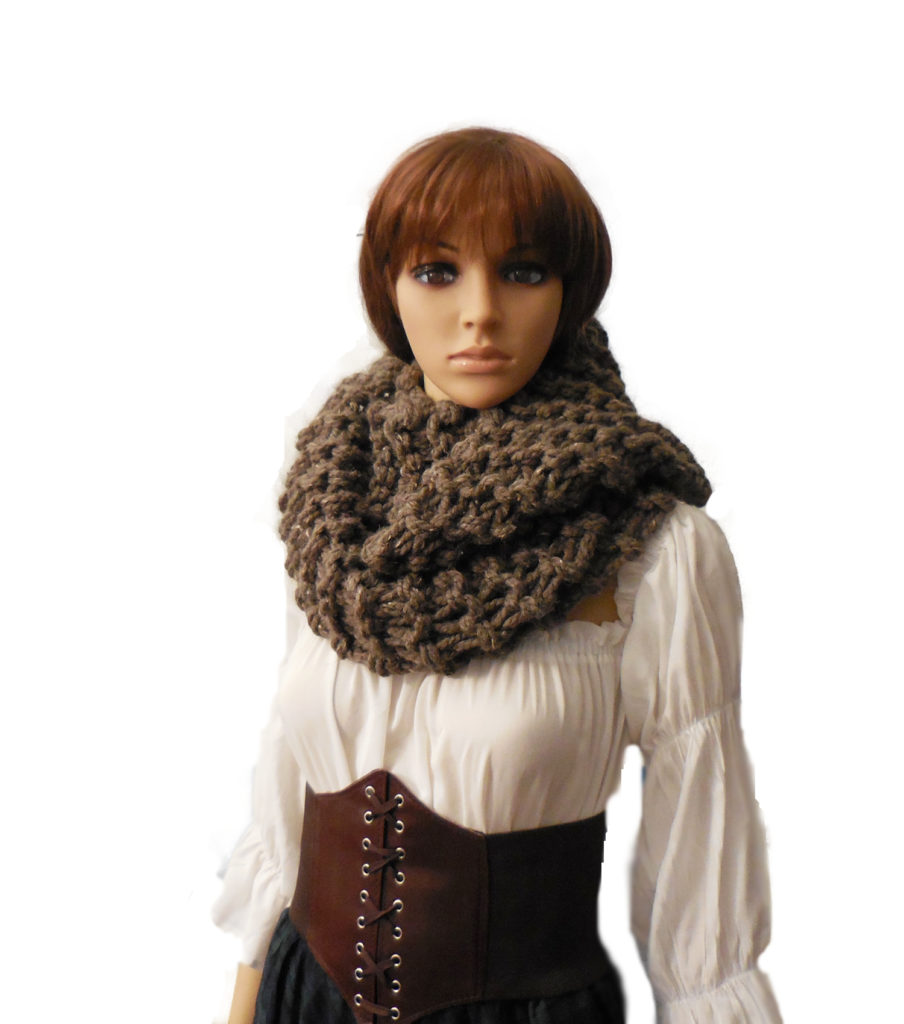 Super Chunky Oversized Knitted Infinity Scarf, Click Here
This is a handmade knitted infinity scarf cowl in a dusky brown color (barley brown) using two strands of a 5 Star Rated soft, wool blend, thick bulky yarn making the scarf super chunky. There is a slight 1 inch variation (seam) where the two edges are joined.
Wear it as a trendy single loop, double it for a super chunky cowl scarf.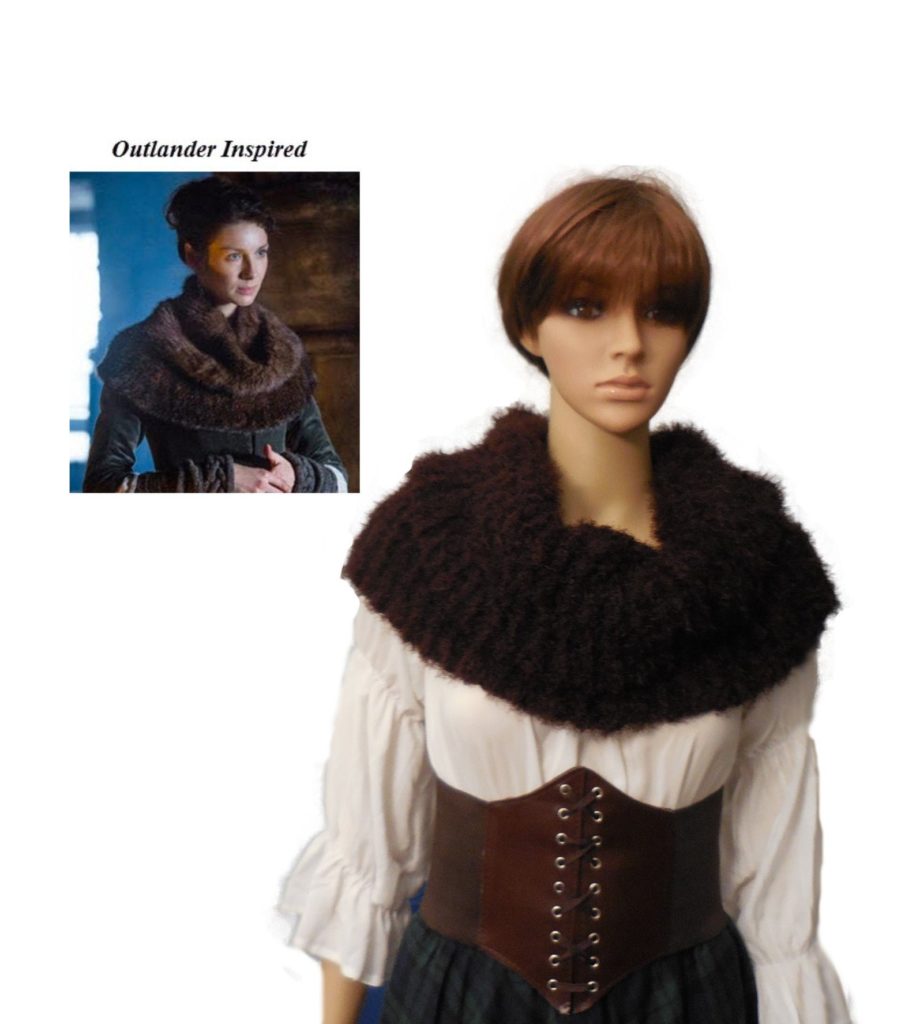 Fur Hand Knit Cowl – Supremely Soft! Click Here


This Dark Brown Faux Fur Wrap is Handmade Knitted using Specialty Super Soft Yarn, with equal fur on both sides.
A luxurious dark brown cowl that can be worn as a faux fur cowl, shoulder warmer, stole, shawl or scarf.

More Warm Infinity Scarves:
Infinity Scarf Extra Long Neutral Wheat Click Here
Gray Infinity Scarf Extra Long Wool Click Here
Infinity Scarf Extra Long – Cream Blanket Scarf Click Here
Infinity Scarf Extra Long Dark Charcoal Gray Click Here
Red Infinity Scarf Extra Long Click Here