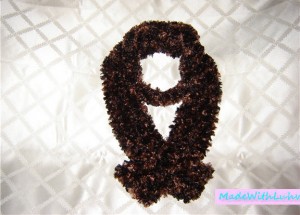 PRICE: $23.00
To Order [Click Here]
This super soft, luxurious MINK brown & black scarf boa will become your favorite accessory! You will definitely get noticed and receive compliments when you wear it.
You really have to feel it to understand just how soft and luxurious it is. It was hand knitted by my sister, Mary Christi. It is 100% polyester brown and black "Boa" yarn named "Mink". It is an incredible 6 feet long!
It may be handwashed & lay flat to dry.
The color is brown and black and gives the impression of tiny feathers or fur -- it even feels like soft fur (mink?) or feathers.
Buy Bernat Boa Yarn Online & SAVE Money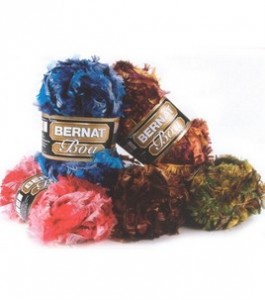 BEST PRICE at Joann's [CLICK HERE]
We found the best price for Bernat Boa Yarn at JoAnn's -- they beat other Craft sites and stores.
Here's a Joann's Coupon Code to Use:
Free Shipping at Joann.com on orders of $50 or more Use Joanns Coupon Code: AP290 [click here]